Headline: Patriots gathering today in San Francisco to protest censorship
Subhead: Patriotic Americans are set to gather outside Twitter headquarters protesting censorship through practice of banning and "shadow banning" conservative voices
Ironically, the protest organizers are using Twitter to spread their message, which they are calling "Big Tech Censorship", and are using the #BigTechBlackout hashtag.
They plan to use "imagery reminiscent of Orwell's dystopian vision in 1984" to illustrate their point.
Here is the flier being distributed on Twitter: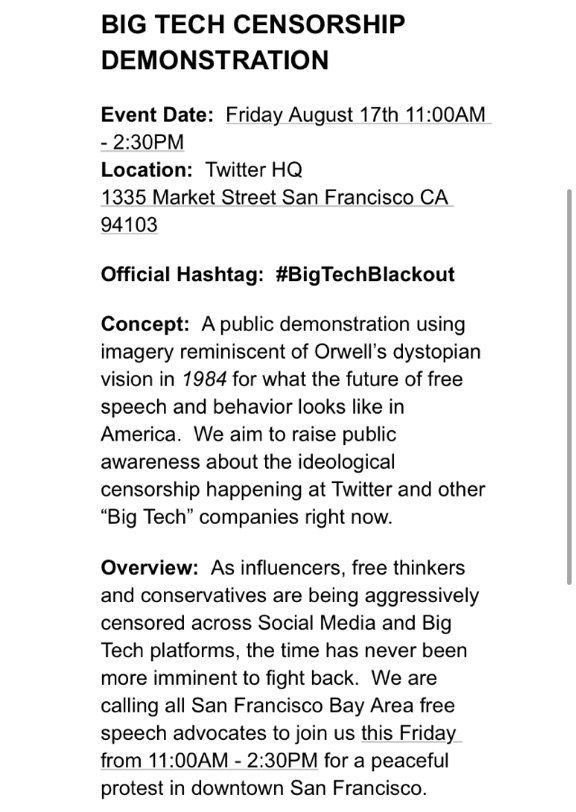 Large tech companies such as twitter have been banning conservative voices regularly over the past year. Most famously, Alex Jones and his Infowars network network were kicked off of YouTube, WordPress, Facebook, Apple platforms, Spotify, Vimeo, and Pinterest. Twitter CEO initially resisted calls for censorship before putting Alex Jones on "suspension" for seven days.
Others de-platformed include Gavin McInnes of the Proud Boys and the conservative video blogger who once used @TheALX, now tweeting at @FreeTheALX.
What the hell is happening in the White House these days? We sent Trump in to clean up the…